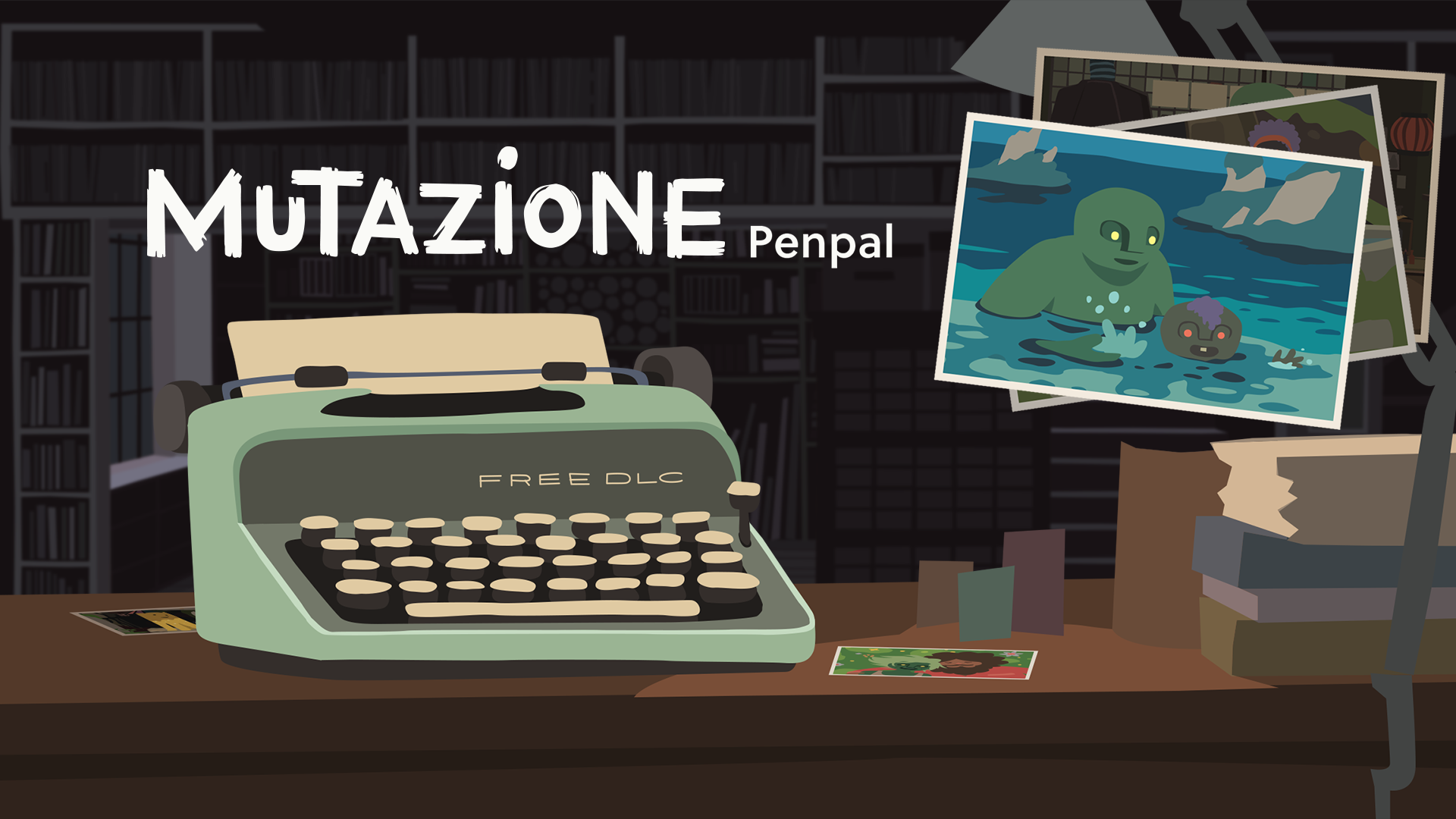 Mutazione
The Mutazione 7 Gardens Update Sprouts Today!
---
Today, we're adding all seven Story Mode gardens to Garden Mode!
Mutazione launched a little over a year ago and since that time we've loved seeing the way that players engage with the game. Going back even after the story is done to tend your gardens, collecting elusive seeds in Garden Mode, and trading those seeds with one another on Discord has become this huge piece of the Mutazione fanbase. With today's update, the gardens found in Story Mode can now be accessed in Garden Mode so that you can compose beautiful new soundscapes in the iconic gardens from the island.
If you're new to the game, playing through each garden in Story Mode will unlock its counterpart in Garden Mode. If you're only on Chapter 2, for instance, you'll only have access to the Chapter 2 Rooftop Garden. If you solved the mystery of Mutazione, however, you will have access to all seven gardens when you load up Garden Mode today! Additionally, your Garden Mode seed box will now share seeds for all eight gardens in the game. Seeds you harvest from your Cloud Garden can then be planted in the East Garden without any issue. You'll also find several new seeds to collect in the 7 Gardens update, so if you've been itching to breathe some new music into your compositions, now is a perfect opportunity!
"Alessandro composed so much music for the gardens, and we've saved some unique and special plants for these free updates! If you're lucky, maybe you can find a super rare Empress seedling, which produces a lovely singing voice," said Douglas Wilson, Co-Owner of Die Gute Fabrik and Designer/Audio Engineer for Mutazione. "Beyond the new instruments, we're thrilled that players can finally revisit the story gardens from the game. We hope you'll find your favorite little ecosystem or corner of the village, and let the garden music change and evolve in the background as you read a book or cook dinner."
Features:
7 unlockable Story Mode gardens, now in Garden Mode! Explore a brand new variety of soils and environments in Garden Mode.
New seeds and sounds to collect, grow, and listen to.
Build beautiful ambient compositions, in the company of some of your favourite characters, as they visit and relax in the background.
Journey to the island of Mutazione to discover its hidden secrets, or revisit as composer of your own botanical symphony by playing the game today!
Files
Mutazione-PC_1.8.zip
2 GB
Oct 22, 2020
Mutazione-Mac_1.8.zip
2 GB
Oct 22, 2020
Mutazione-Linux_1.8.zip
2 GB
Oct 22, 2020